Decolonise Our Genitals | Episode 2: McKenzie Wark & Decolonising Contraception

28th May 2021, 11am EST / 4pm GMT



In the second episode of Decolonise Our Genials, Roisin and Iarlaith are joined by writer and scholar McKenzie Wark to discuss identity in a settler society, vulgarity, and putting language under pressure when it comes to gender and sex. They'll also be talking to Edem Ntumy and Annabel Sowemimo of Decolonising Contraception about trauma and pleasure for people of colour in Britain.
Decolonise Our Genitals | Episode 1: Britain's New Great Low

26th March 2021, 11am EST / 4pm GMT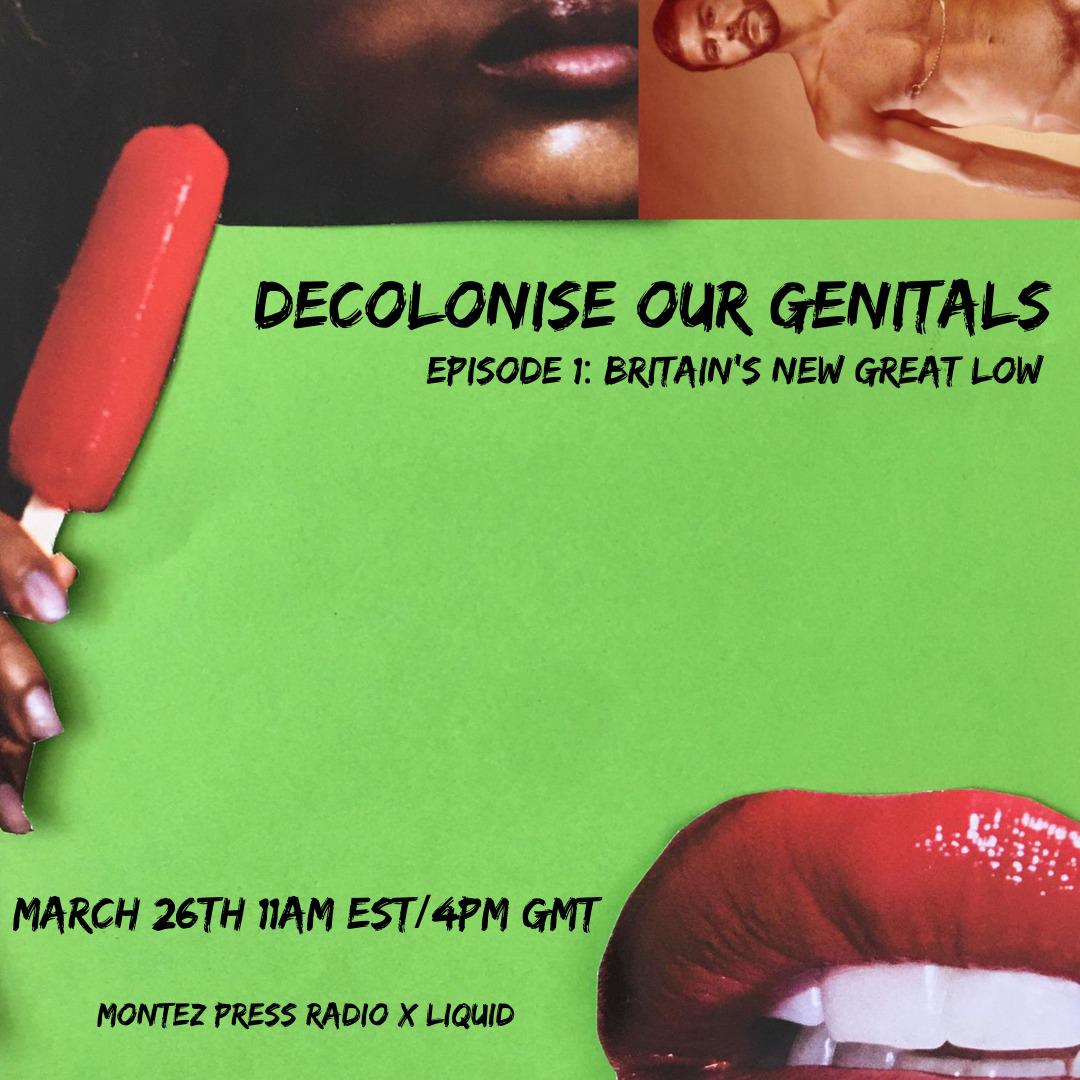 Due to absolutely no public demand, Roisin and Iarlaith have finally been given a radio show. Decolonise Our Genitals is a trashy bi-monthly chat show about desire, British men and cultural imperialism in sex, presented by Montez Press and Liquid.

Our first episode is an attempt to introduce the core ideas of the series, reflect on a new low for Britain, and talk absolute filth. We also rate British men 1-10, from Nigel Farage to Phil Lynott.

Airs on Friday 11am EST / 4pm GMT. Listen here 🔊

In future episodes, we will be joined by guests digging deeper into what decolonial practices might look like in sex and relationships. We are delighted that our first guest will be MacKenzie Wark, who'll be joining us for our May show.

This episode's track is Violet Gibson by Lisa O'Neill.