No Light Ever
by Roisin Agnew | 21st March 2020


That there is a future tense is astounding. A night-thought soon to be abolished by daylight. See through it like water.

Which brings up the subject of death. The underworld, the deep sea. No light ever.
— Fanny Howe, Night Philosophy


My neighbours don't seem to use the back of the house but I know they're in there because our internet has been cutting out all day, the bandwidth overstretched. From our bathroom you can see across the gardens to the backs of their houses and they're always in darkness except for one flat where Loyle Carner lives. He's a hip-hop musician, I think. I've never heard any of his music but the internet tells me his album is called Not Waving But Drowning like the Stevie Smith poem. I've seen him three times on our road walking a toy-dog. He has very beautiful eyes. Loyle Carner does. I have no evidence to suggest he lives in the flat with the lights on. When I stand in our big bathroom and look out everything is very quiet and slow and glaring and grey because of the double-glazing and because winter is never-ending. Today is the first day of Spring, March 20th. I couldn't afford this house before and I can afford it even less now.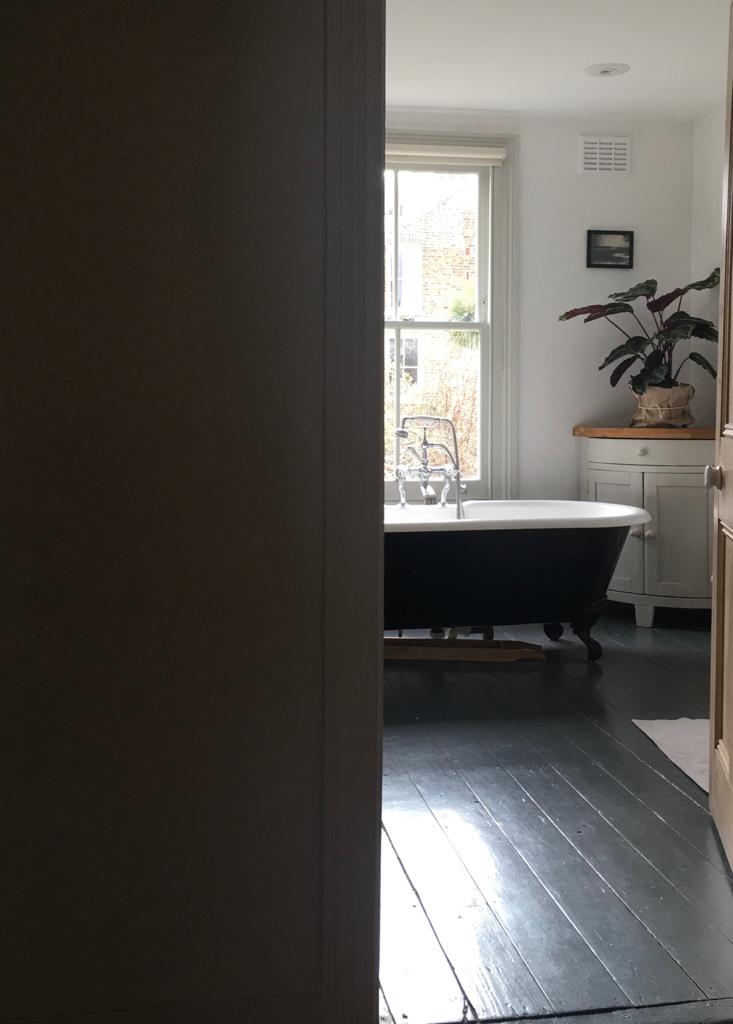 I'm trying to rise to the occasion. I speak on the phone to my mother, who is in Rome. She's 70 this coming week and she tells me about the underlying health problems our/her friends have and how scared they all are. It feels like it's been a long time since the idea of adults around me being scared frightened me. I'm never scared of anything anymore. I realise suddenly how old everyone is, which means I am old too. (Last week in Kyiv 19-year-olds in the club smoking area pinched my face because they couldn't believe I was 31.)

Today I'm better but over the weekend I wasn't speaking to my parents or to my person of interest and I thought that maybe this is a good rehearsal for dying alone in a big city and I cried which immediately made me stop crying because no one likes it wet in a catastrophe.




I'm trying to rise to the occasion. But my mind keeps going to weight gain. By the end of the lockdown, I will have turned into JERRY, my body finally willed into something of my own making, a large woman with colossal breasts, like an awning that protects people from the wind and the sun. JERRY makes lasagnas – artichoke lasagnas, wild boar lasagnas, cavolo nero lasagnas, squid ink lasagnas. She wears paisley moomoos with frilly shoulder straps and has a silver-capped incisor and wears glasses like the £98 ones I saw on Ace&Tate's Instagram that I can't buy now because I'm stuck here Fuck. JERRY is what I'd be if I let myself go and keep drinking Sainsbury's own brand Pinot Grigio Blush and eating Kettle crisps for days on end standing at my large kitchen sink watching the foxes crawl under the Baby's Breath. JERRY is me parking my ambitions. JERRY is me having no fear for real not just pretending. I would have a huge laugh and sit on my stoop drinking 40-ouncers come rain or shine and fucking whoever's lured in by the wild appeal novelty factor reckless abandon of JERRY. JERRY would be indispensable in building the Wembley lasagna.





When I turn my phone back on after my nap I have 128 WhatsApp messages, 5 Twitter notifications, 2 Instagram alerts, and 427 more people have died in Italy in 24 hours. I Google 'spaffing' because it was used in the article I was reading about Boris Johnson's press briefings. It means 'to ejaculate' and 'to waste resources; splurge.' It's almost lunchtime and I wake up without the sense that I've wasted time and I remember my dream. I was a fake pandrogyne – I thought I was completing myself with someone, part of a project, but there was no one else there. This dream is actually a real nightmare and my sense of having lost someone I never really had stays with me for the rest of the day and feels familiar.




In Camus' The Plague the disease that takes over the village is unknown and incurable, the response to it is slow, and the language with which it's spoken about obfuscating and misleading. At the beginning. When it's too late their tone shifts. What's set up as being most devastating about the disease in The Plague is not the death and suffering it sows, but its randomness. Penguin is reprinting it and it's climbing the Amazon charts. The Plague is.

I'm smoking in the back garden and the lights are still off in everyone else's house when I get an email from a friend at a youth media company asking would I be interested in appearing in "a user-generated content dating show (corona style)."

Published as part of Warm Yourself By My Trash Fire (March – May 2020)