Songs for the End: 'The Ballad of Lucy Jordan'
by Rosa Abbott | 20th May 2020

Lamenting the banality of white, suburban domesticity, 'The Ballad of Lucy Jordan' tells the story of a middle-class housewife who wakes up one day to confront her crushing disappointment with life. Lucy Jordan has a husband, kids, a house to clean and flowers to rearrange, but none of this eclipses her anguish that "at the age of 37, she realised she'd never ride / through Paris in a sports car / with the warm wind in her hair". She spends her afternoons in bed, "dreaming of a thousand lovers", and fantasising about running through the streets of her "white suburban town", naked and screaming.



Privilege? Yes, no doubt about it, but the song touches upon a painfully relatable feeling: that of realising life doesn't measure up to your expectations, that you can become alienated from an existence you thought you'd craved, and that domestic, material comforts can't always quell a racing mind, a lack of agency, or sexual frustration. Written by poet Shel Silverstein, the song has been recorded by a multitude of artists (Dr Hook, Lee Hazlewood, Belinda Carlisle), but Marianne Faithfull's version is definitive and gives Lucy's story the most pathos. With a crackling, raspy voice and punky enunciation, Marianne transforms the song from a country folk-ballad to an impassioned cri de cœur.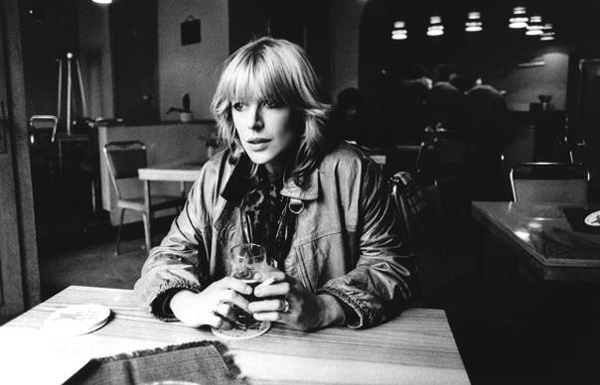 Marianne recorded 'Lucy Jordan' for her 1979 comeback album Broken English after a lengthy absence from the spotlight. The last time she'd had a hit record was 1967, when she was Mick Jagger's girlfriend, writing songs for the Stones and at the centre of the 'Swinging London' scene. In the twelve years since, having been dropped by Mick and co, she'd sunk into a downward spiral of anorexia, cocaine and heroin addiction, suffered a miscarriage, lost custody of her child, attempted suicide and ended up homeless on the streets of Soho for two years. She moved into a squat in Chelsea in around 1975, when it was the epicentre of London's emergent punk scene. Like Lucy Jordan, she was a 30-something white woman with a privileged upbringing, but her life had taken a very different trajectory. Marianne probably did go on a proverbial ride through Paris in a sports car with the warm wind in her hair – but wasn't any happier for it.

Broken English bears the battle marks of Marianne's downfall and destitution, both in its emotional frankness and in the ravaged tone of her once-operatic vocal. Permanently marred from years of abuse, her voice is deeper, fractured, and struggles to wrap itself around the words. But what Marianne has lost in vocal range, she has gained in emotional range. Her trembling low notes lend her performance the kind of magnetism and gravitas that is only hard-won through vats of character and upending life experience. In the video of 'Lucy Jordan', her jaded and haunted eyes gaze directly into the camera at the track's ambiguous and fatalistic climax, her empathy with Lucy's predicament entirely convincing.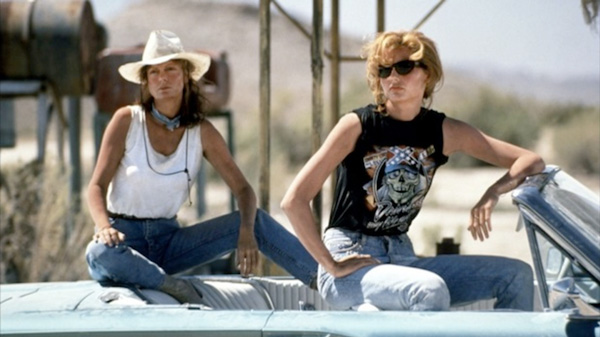 Aside from Marianne's splintering vocal delivery, the masterstroke behind this version of the track is to pluck the song from its folk-ballad origins and lay it over a new wave synth. Its rhythmic arpeggiator sounds progressive, even futuristic, pulsating onwards despite the track's underlying despondency and ultimate darkness. The song is a perfect match for Thelma & Louise, in which it soundtracks the two titular characters driving all night through the American desert, swigging whiskey from a naggin. Like Lucy Jordan, the heroines of that film come face-to-face with life's disappointments, sparked in this instance by sexual trauma, and choose life on the run to find only temporary respite. Its a famously unhappy ending for Thelma and Louise, and also for Lucy, but if Marianne's triumphant reprisal with this record tells us anything, it's you can always come back stronger – broken, bludgeoned and been-thru-the-ringer, but ultimately stronger.

Published as part of Warm Yourself By My Trash Fire (March – May 2020)